By Connie Mann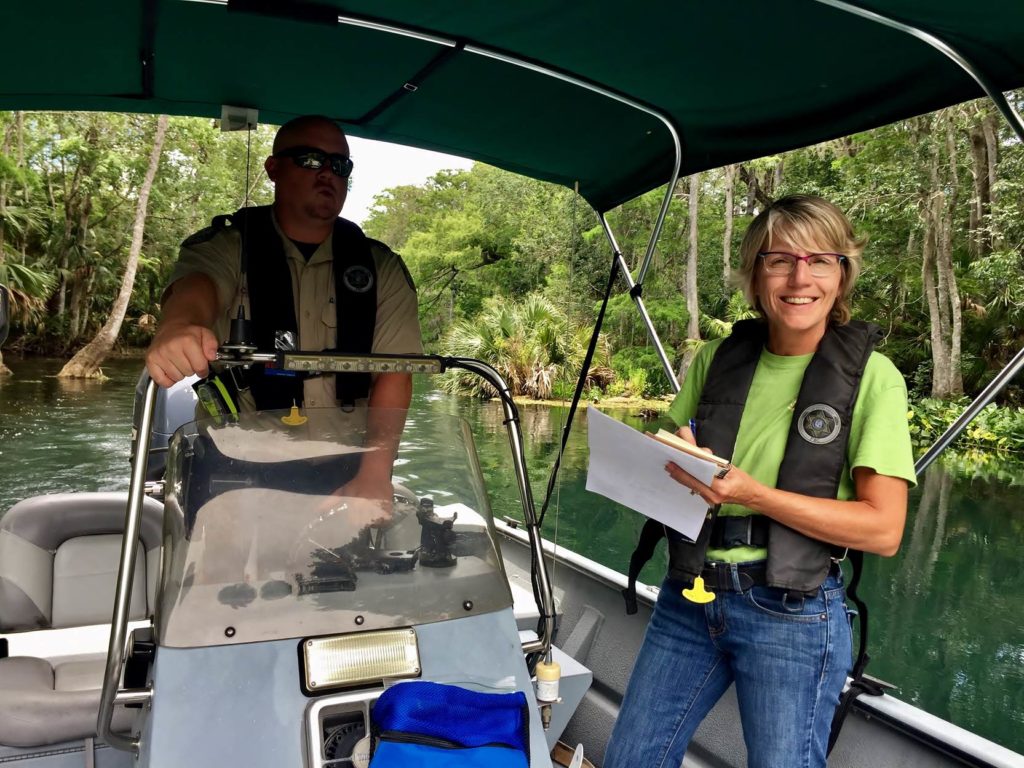 When I tell people I'm a licensed boat captain and work on a river in Central Florida, their first question is: "Do you ever see alligators?" The question makes me smile, because it's a rare day that I DON'T get to show the 5th graders an alligator. (The only time they're not out basking in the sun is when it's cold and rainy. Brrr.) I work for our local school board, and it's great fun to give many of our students their very first boat ride and show them the awesome wildlife that lives right in our own backyard. Seeing their eyes light up is such a treat!
So when I was thinking about a new series, I decided this was the perfect location. Far from the glitz of Miami and Disney's animation, the Ocala National Forest and surrounding area showcase the unspoiled wilderness of Florida. And who better to introduce people to that world than Florida Fish & Wildlife Conservation Commission (FWC) Officers. They are state law enforcement, which means their jurisdiction covers all of Florida. They are a very different kind of cop, though, and I was thrilled to learn more about what they do as I started writing this series.
I'm delighted to introduce the Tanner family of law enforcement officers. In each book of the Florida Wildlife Warrior series, another Tanner sibling will take center stage.
In BEYOND RISK, book 1 (which just released from Sourcebooks Casablanca), I introduce feisty, tough, lovable Charlee Tanner, a former FWC Officer who runs her family's outfitter on the Ocklawaha River. Here's a bit more about the story.
"Heart-pounding excitement…left me sitting on the edge of my seat."—#1 New York Times bestselling author DEBBIE MACOMBER for Angel Falls
The river runs wild
Former Fish & Wildlife Officer Charlotte "Charlee" Tanner still carries the guilt of a tragic drowning accident that occurred on her watch. She hoped moving back home to the wilds of central Florida would provide a safe haven-until she learns the death was no accident, and she's the intended target.
But no wilder than their passion
Tough and decisive, Lieutenant Hunter Boudreau loves his new job as a law enforcement officer with the Florida Fish & Wildlife Conservation Commission. Charlee is his best friend, so when she comes under fire, he's not letting her out of his sight until the killer is caught. But Charlee won't sit by and let anyone else die for her.
As danger closes in and Charlee and Hunter's attraction threatens to consume them, Charlee has to decide if she can trust Hunter. And to save Charlee, Hunter will have to trust her, too.
BEYOND RISK is available now at your favorite bookseller or online retailer in print, e-Book or audio.
I hope you'll check it out and let me know what you think. In the meantime, I'm editing book 2, and writing book 3 and having a blast. If you join my newsletter you'll always be the first to know what's next.