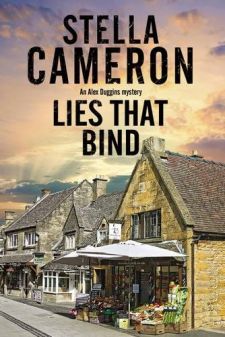 There will not be a quiz . . .
Magna Carta, I thought.  Give 'em something mind-broadening—and put most of them to sleep.  Then I fell asleep going over this admittedly fascinating but stultifying document.   However, reading about Magna Carta led me to thinking about the lovely place created by the American Bar Association where anyone can go and see what our two justice systems are based on, then take a walk by the Thames and look across toward Eton, that august prep school for all those elite little boys in their starched white collars.  How angelic they look in those bum-freezer jackets (the younger ones) and how ready to pass up to greater heights in their tails (the older ones).
Which brought me to the most Wonderful Mess in the world:
Eton Mess
A Magically Simple Summer Pudding
Somewhere in the 1600s a large dog sat on a picnic basket containing a beautifully perfect crystal bowl of strawberry desert.  The result:  Eton Mess.  Now, or so the legend goes, the Eton boys eat Mess for pudding on June 6 each year to mark some cricket match.  Please don't quote me without a thorough check but I think it's actually right.
And what were the first words I ever read about preparation of this delicious concoction, the ones that made me a slave – or would have since I already was?  "Smash the strawberries in a mixing bowl."  Now that is a culinary instruction I can warm to.  None of this careful slicing for me.  Want to make some?  Here goes: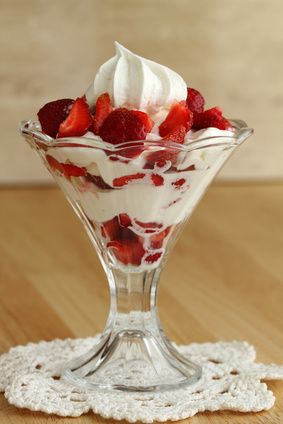 You'll need 1 ½ cups whipping cream
2 Tbsp sugar
3 (several will do) cups fresh, ripe strawberries
Pre-made meringues "yeah, pre-made—love it"
Whip cream in a large bowl.  Add sugar.  Whip to soft peaks—it needs to be recognizable and light.
Break up meringue and fold into cream.
Put strawberries on top and sprinkle with colored sprinkles if you like, or chocolate one—or nothing at all
I prefer individual sundae glasses or bowls but you can make this pretty spectacular for presentation in a trifle or large fruit bowl.
Most important. In response to oohs and aahs, do not say, "It's nothing."
Note: Eton Mess should be chilled in the refrigerator and eaten the day it's made.
Does pudding mix (sorry) with murder?  Why not.  LIES THAT BIND just came out and although our strawberry delight isn't eaten in the book, other UK goodies certainly are.  One must keep up the energy while slithering on muddy paths to track down murderers.  As I work on the next Alex Duggins book she is besieged by ice and snow and nasty threats about.  What, I wonder, would help warm her up.  Aha, I've got it, a nice Irish Coffee.
Please let me know your reactions to LIES THAT BIND and I'll answer any questions you leave here.
All the best,
Stella