by Kate White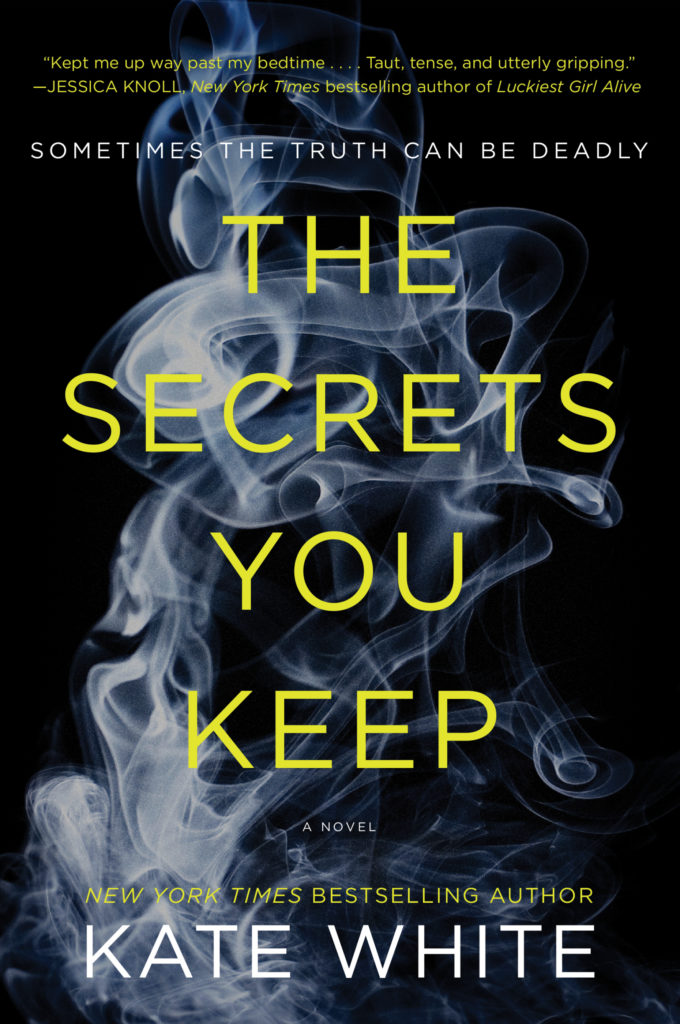 For many years before I wrote mysteries full time, I worked in the magazine business as a writer, editor, and eventually editor-in-chief of five different magazines, including Cosmopolitan. Those days were not only incredibly fun and exciting, offering a chance to interact every day with fabulous co-workers, but there was a special bonus that came with each job: As you wrote and edited tips and articles, you were gathering fascinating information that you could turn around and use in your personal life.
During those decades I learned everything from how to stop procrastinating (slice tasks into extremely small steps so they will be impossible to resist doing), make my eyes look less hooded (wear brown shadow very high on the lid), and keep my marriage interesting (novelty, novelty, novelty, in part because it releases dopamine, the hormone that mimics feelings of infatuation).
That's not to say you don't learn when you conduct research for a mystery novel, but it's a little tough to apply a lot of that information on the personal front. It's either too weirdly specific or too darn grizzly. For instance, I've yet to find a way to incorporate an understanding of blood spatter into my daily routine.
But sometimes I do stumble on a tidbit that I actually can put to good use. One of my favorites comes from forensic expert Barbara Butcher (yes, that's her real name!). She taught me a fabulous trick for looking at perplexing situations and being able to read them correctly.
First, a bit of background. Barbara currently runs her own consulting firm for medicolegal and forensic services, but she spent years working as a medical death investigator for the New York City Medical Examiner's Office. Over the course of her career she investigated 5,500 death scenes, including 680 homicides.
I met Barbara when I was writing my very first Bailey Weggins mystery, and I've interviewed her for every book since, including my upcoming psychological thriller, The Secrets You Keep. She tells me stuff like how a wound might look five hours after it was inflicted or what signs there might be on a rooftop indicating someone was pushed rather than jumped.
Over time, as I listened to Barbara speak about her work, I also learned from her how to make better gut decisions—in other words, how to read situations with greater clarity. That's something she had to do at every death scene.
The trick, Barbara told me, is to allow yourself to make an observation with as little interference as possible, and that means interference from yourself. During a chaotic or tough moment, it's easy to jump to a conclusion and spit out your thoughts or ramblings without much consideration, forcing yourself into immediate action. If you can resist the urge to do that, no matter how worried or rattled you feel, you will probably make a better call than you would otherwise.
In other words, shut the heck up and really observe.
"Everything we need to know is around us for the taking as long as we are truly taking it in," Barbara says. "The smartest thing you can do is put your hands over your mouth and keep them there for a while. Learn to listen, see, smell, and absorb everything around you without speaking your thoughts first. If you practice these skills, you will get all the signals you need to be able to trust your instincts."
Great advice for a crime scene. Great advice, too, for Bryn Harper, the protagonist in Secrets You Keep, who needs to really, really pay attention to what's going on with her new husband.
And great advice to use every day in life!