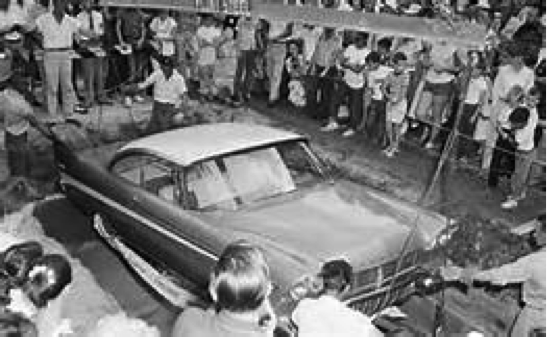 by Bill A. Brier
The car, dripping with sludge, hung from a crane. "Honey, get in here—quick," I called from the TV room to my wife. In 1957, the city of Tulsa, Oklahoma, in honor of its fifty years of statehood, put to rest a brand new Plymouth Belvedere under the courthouse lawn, figuring that fifty years later, they'd bring it back to life.
So they thought.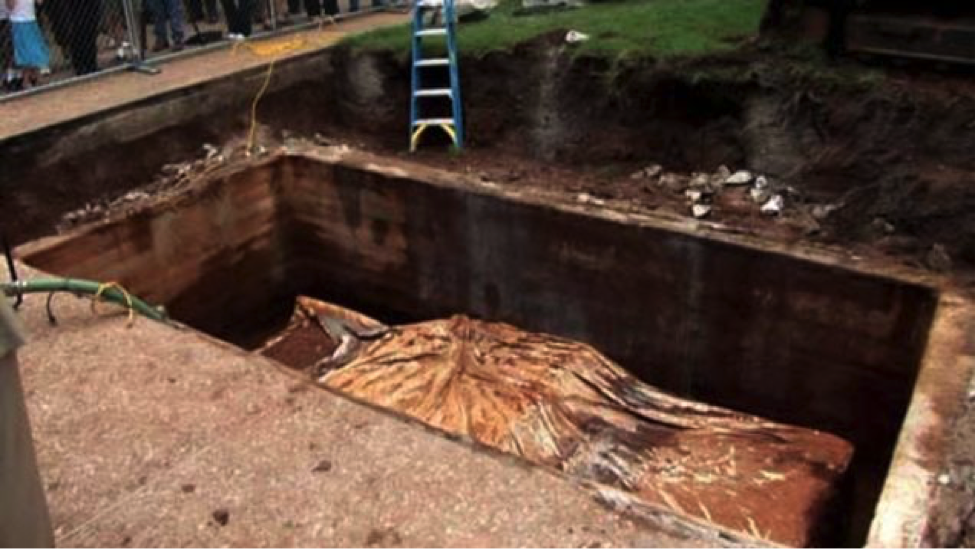 It was now 2007, the state's one-hundredth birthday, and the whole town came bopping out, nervous as crickets on a dance floor. In the car were hundreds of postcards, on which citizens had written their guesses of the town's now current census. The person with the closest guess (or, their descendant) would be given a hardy handshake and the keys to the classic automobile.
Unfortunately, the winner got neither. After decades of hibernating in cold, wet darkness, the car that emerged was no more than, well, a rust bucket. The Belvedere's concrete vault was not up to fifty years of trucks rumbling past on the street above.
As I watched the car lowered to the ground, and the slimy brown covering being peeled back like diseased skin, I thought to myself, There's a story inside that car's trunk.
Hence, the birth of The Killer Who Hated Soup.
And the title?…that's a story for next time.
______________________________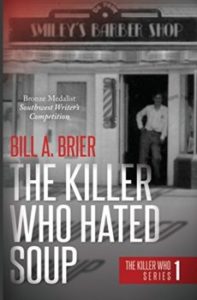 THE KILLER WHO HATED SOUP
The Internet? Never heard of it. Smart Phones? Who you kiddin'? We're talkin' 1956.
Energetic and eager to make his mark on what Time Magazine called the next great boom town, Bucky Ontario leave his Louisiana home and hops a bus to Defiance, Oklahoma—a town not particularly averse to murders, just to the embarrassment of them.
While helping his friend, Kindra, search for a ring that once belonged to her dead mother, Bucky is told:
"Find the baby, find the ring."