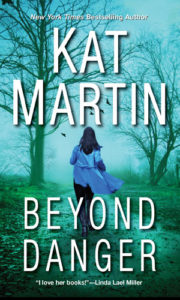 Coming the end of January, Beyond Danger is the second book in my Texas trilogy, following Beyond Reason.  In the first novel, Lincoln Cain is a Texas multimillionaire with a shady past.  After two years in prison, Linc is as tough as they come, six foot five, two hundred pounds of solid male muscle.  While I was writing it, I fell a little in love with Linc's business partner, Beau Reese.
Beyond Danger is Beau's story.  Mega-rich, black-haired, and blue-eyed, Beau is gorgeous to look at, and flashy.  He was an amateur race car driver before he left the racing circuit, sort of a Texas Paul Newman.  Beau loves fast cars and fast women.
He is also wanted for murder.
That's where private investigator, Cassidy Jones, comes in.  She's smart and she's no pushover, exactly the woman for Beau.  Best of all, she's determined to prove his innocence.
Texas has always been one of my favorite places.  The people who live there embody the best of America.  The men are rugged and the woman who match them are strong.  It seemed like the perfect setting for my latest trilogy.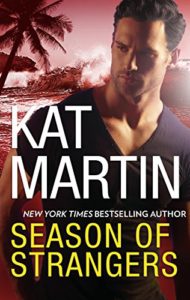 The third book in the series is Beyond Control.  Linc's brother, Joshua Cain, is a former marine special operations sniper turned Texas rancher.  Josh just wants his life back, wants time to figure things out after his years in the military.  He's enjoying the peace and quiet of the rural Texas landscape–until pretty, fiery haired Victoria Bradford shows up with her four-year-old daughter.  Then all hell breaks loose.
Tory is being followed by a stalker.  Damien Bridger means to have her, and no one, not even tough as nails Josh Cain, is going to stand in his way.
I hope you'll watch for Beyond Danger, followed by Beyond Control, out in June.  If you haven't read Beyond Reason, I hope you'll watch for it, too.
Also, in the last month, 2 of my books, Season of Strangers and Scent of Roses, have been re-issued with new covers. Season of Strangers is one of my paranormal romantic suspense novels, a wild story, by far the most unusual book I've ever written. And Scent of Roses is a ghost story with a sexy bad-boy hero.
Happy Thanksgiving! All best and happy reading, Kat