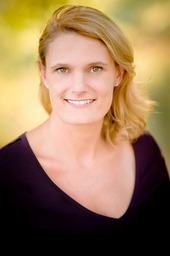 Readers have been asking me for years about the sexy and mysterious Scott Black, and I'm thrilled to finally share his story! AT CLOSE RANGE, the eleventh book in my New York Times bestselling Tracers series, hits book stores this week.
As a ballistics expert and former Navy SEAL, Scott Black knows his way around firearms. When he gets called to the scene of a double murder, Scott is sure his expertise can help solve the case. But getting involved means working with lead detective Daniele Harper. Scott has managed to keep his attraction to Dani a secret for years, but the minute they start working the case together, the sparks start to fly.
Scott has played a part in so many Tracers books, and it was fun to finally give him a starring role. As a former SEAL, Scott is a man of action and a tough guy to pin down. But he's met his match with Dani, whose determination to solve her case leads them both on a heart-pounding journey where they discover whether they can make their long-buried attraction into something real.
People often ask me if the Tracers books need to be read in order. Each book features a different romantic couple and each has a stand-alone mystery. So feel free to pick up any book in the series and dive in. I'll leave you with a brief glimpse of AT CLOSE RANGE. Happy reading!
Laura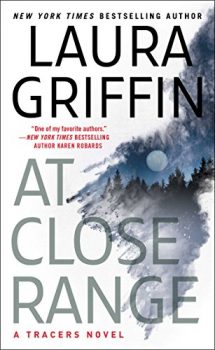 An excerpt from At Close Range…
            Scott stopped and stared down at her. Her green eyes flashed with frustration–slightly different from the lust he'd seen in them this morning at the lake.
A Harley roared to life in the parking lot, drowning out conversation as he walked toward his truck with Dani hurrying to keep up with his long strides. The noise faded as he neared his pickup and took out his keys.
"Hey."
He stopped and turned.
"Could you wait a damn minute? I've been looking for you for hours."
"Why?"
Her eyebrows shot up. "Why? Um… because you're suddenly a suspect in a double homicide. Are you planning to explain to me what's going on?"
"You're the detective. You figure it out." He turned toward his truck and he caught a blur of movement as she swooped in and snatched the keys from his hand.
Anger rippled through him and he turned around. "Gimme my keys, Dani."
"You can't drive."
"Wanna bet?" He stepped closer and glowered down at her, and she held his keys behind her back.
"Now, Dani."
"No."
She glared up at him, and that was it. He'd had it. He yanked her against him and kissed that mouth that had been making him crazy. He felt her startled gasp.
He'd surprised her. Completely. And that should have been his signal to stop, but he couldn't have if he'd wanted to. And he didn't want to, not when she arched against him and kissed him back like she'd been thinking about it maybe even half as much as he had.
 Copyright 2017 by Laura Griffin